ONLINE CREMATION
options starting at
$
1,396
Private crematory
Your loved one never leaves our care
Experienced staff available 24 hours a day
Cremation with Confidence™ Guarantee
START PLANNING TODAY
Serving Fairfax County, Arlington, and Surrounding Communities →
About Nova
Northern Virginia Cremation Society provides low-cost cremation services to families who don't want "all the extras" - with additional discounts for members. Our website makes planning easier than ever, and thanks to our Cremation with Confidence™ Guarantee, you'll have peace of mind knowing your loved one never leaves our professional care.
HERE FOR EVERY STEP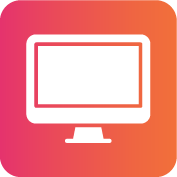 STEP 1
Make cremation arrangements online in minutes.
STEP 2
We transfer your loved one from their place of passing into our care.
STEP 3
We return your loved one's cremated remains to you.
START PLANNING
HELPFUL RESOURCES
When you choose Northern Virginia Cremation Society, you'll discover we've made the planning process as easy for you as possible. This includes helpful forms and other pertinent information. Our knowledgeable, caring staff is here to help with any questions you may have.
VIEW ALL RESOURCES
BECOME A MEMBER
How does membership with Northern Virginia Cremation Society bring peace of mind for you and your loved ones? You'll receive sizable discounts and we'll keep your cremation or burial instructions on file to carry out your wishes your way.
HAVE QUESTIONS?
PLAN ANYWHERE
At Northern Virginia Cremation Society, we offer online cremation planning for your convenience. Making arrangements online has never been easier thanks to our convenient planner tool.
START PLANNING